If there's one thing that the South knows how to do, it's throw a wedding! This Southern style wedding is filled with rustic flowers, DIY details, and a touch of charm. Everything about this wedding is perfectly southern from the mismatched bridesmaid dresses to the ceremony under the trees. So if you're looking for some inspiration for your own big day, take a look at these charming ideas!
Add charming details for a Southern wedding
When it comes to Southern style weddings, there is no shortage of charm and character. From the rustic flowers to the DIY details, every element of these weddings exudes a certain je ne sais quoi that is simply irresistible. And while every Southern wedding is unique in its own way, some common themes and traditions help to make these celebrations so special.
If you're planning a Southern style wedding of your own, be sure to use these tips and ideas as inspiration. From the invitations to the food, everything should reflect the unique personality of the bride and groom. And of course, don't forget the most important element: lots of love!
Invitations:
When it comes to Southern style wedding invitations, the sky is truly the limit. From rustic chic to shabby chic, there are tons of ways to incorporate this theme into your stationery. Consider using mason jars as part of your design for a truly unique invitation. Fill them with pretty flowers or other small trinkets, and tie them with a bow for a sweet and simple touch.
Opt for an elegant script font on your invitations if you're looking for something a little more traditional. Then, include some fun southern touches like magnolia leaves or burlap accents. Whatever route you decide to take, ensure your invitations reflect your wedding day's overall feel.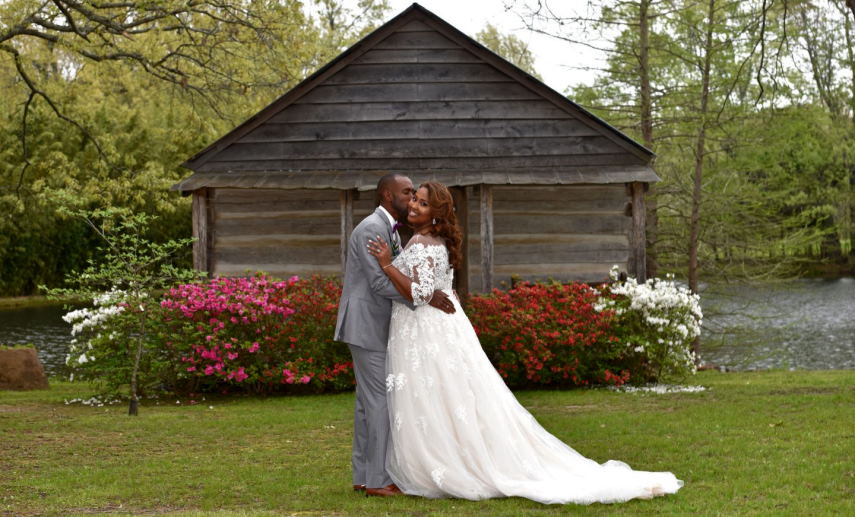 Decor:
When it comes to decorating for a Southern style wedding, there are endless possibilities. Consider using Mason jars filled with candles or wildflowers as centerpieces for a rustic touch. Or, opt for a more elegant look by draping tables in white linen and using antique silver vases for your floral arrangements. No matter what route you decide to go, make sure your decor reflects the overall charm and personality of the South.
Food:
When it comes to food, Southern weddings are all about comfort and tradition. So serve classic favorites like fried chicken and biscuits, or go for something unique like shrimp and grits. And, of course, no southern meal is complete without a delicious dessert. So be sure to offer guests plenty of sweet treats, like peach cobbler or pecan pie.
Favors:
When it comes to wedding favors, Southern style weddings usually opt for something practical and valuable. For example, Mason jars filled with homemade jams or spices make great favors, as do monogrammed handkerchiefs or keychains. Whatever you choose, be sure your favors reflect the overall theme of your wedding day.
Attire:
Southern-style weddings usually call for classic and timeless attire for the bride and groom. The bride should Opt for a beautiful white dress, while the groom wears a handsome suit or tuxedo. As for the bridal party, there is no shortage of stylish options. Consider dresses in pretty pastel shades or wear a more formal look with black and white. And don't forget about the groom's men! They can dress in traditional tuxedos or opt for a more casual look with khakis and button-downs.
Entertainment:
Last but not least, no Southern style wedding is complete without some good old-fashioned entertainment. Hire a band or DJ to keep guests dancing all night long, or set up a photo booth for some fun memories. For something truly unique, consider hiring a caricaturist or fortune teller to add a bit of flavor to your reception. No matter what you choose, make sure your entertainment reflects the overall charm and personality of the South.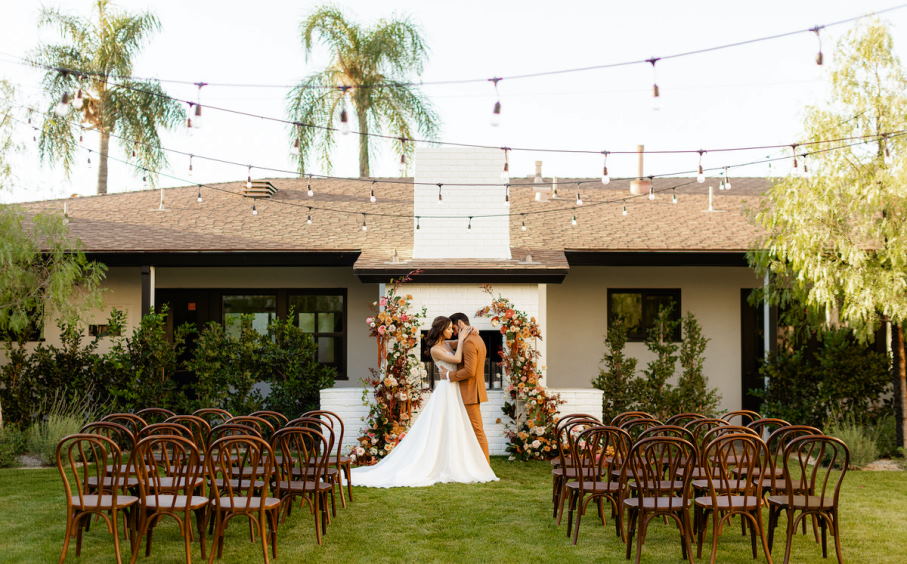 Southern wedding traditions we love
There's something so special about the South, and that extends to weddings! So if you're getting married in the South (or anywhere else, for that matter), you might consider incorporating some of these beautiful Southern wedding traditions into your big day.
One of our favorite Southern traditions is the bride carrying a piece of her mother's wedding dress down the aisle. This beautiful way to honor your mother and connect with her on your wedding day. Plus, it's a great way to add a little something extra to your wedding dress!
Another tradition we love is the use of magnolia blossoms in southern weddings. Magnolia blossoms are not only incredibly beautiful, but they also have a very strong scent. This makes them perfect for adding a bit of extra fragrance to your wedding day. You can use magnolia blossoms in your bouquet, as part of your centerpieces, or even as a boutonniere for your groom.
If you're looking for a way to add a little Southern flair to your wedding cake, consider using pecans! Pecans are native to the South and are often used in Southern baking recipes. They have a deliciously rich flavor that is perfect for complementing the sweetness of wedding cake. Plus, they add a lovely touch of texture to your cake.
No matter how you incorporate these traditions into your wedding day, they will make it even more special. After all, there's nothing quite like a Southern wedding!