Are you planning a wedding but trying to save money on catering? You're not alone. The average cost of catering a wedding can be pretty expensive, but there are ways to get around that without sacrificing quality. In this post, we'll share tips for saving money on wedding catering without skimping the food or service. So whether you're looking for affordable catering ideas or want to know how to get the best deal, read on for our tips!
How to save money on your wedding food
Your wedding catering bill can easily become one of the most expensive items in your wedding budget. Still, there are ways to save money on this essential service without sacrificing quality. Here are a few tips:
Shop around for quotes from different caterers. Get at least three quotes to compare prices and services.
Choose a menu that is simple but elegant. You don't need an over-the-top menu to impress your guests – often, simpler is better.
Ask about discounts. Many caterers offer discounts for weddings booked during off-peak times or for larger parties.
Consider a buffet style meal instead of a sit-down dinner. Buffets are often less expensive than plated meals.
Don't be afraid to negotiate. If you have your heart set on a particular caterer, but their price is out of your budget, see if they are willing to work with you on the price.
These tips should help you save money on your wedding catering without sacrificing quality or service.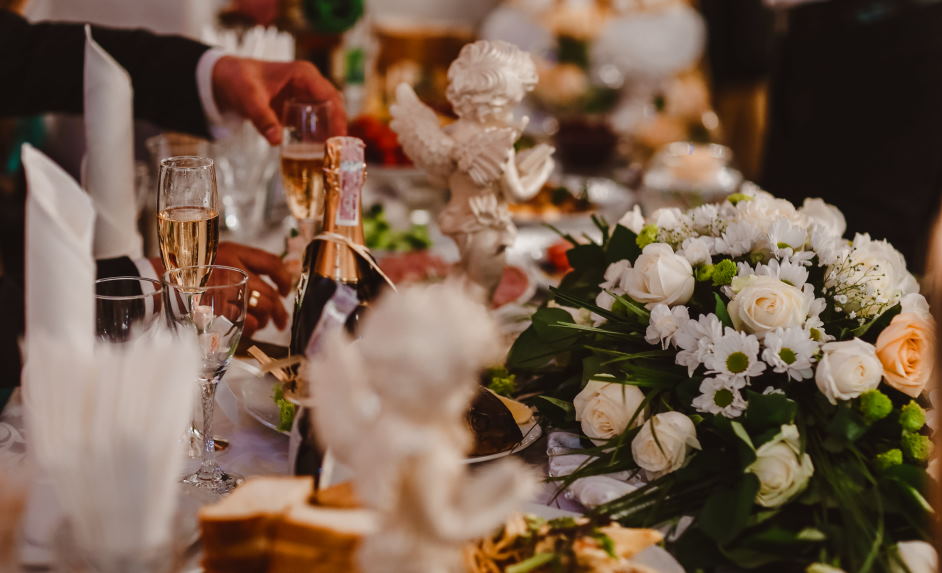 Wedding catering on a budget: how to cut costs without cutting corners
When it comes to wedding catering, couples often want to have their cake and eat it too — that is, they want an amazing menu and great value. But with the average cost of a wedding now totaling more than $27,000, it's no wonder many couples are looking for ways to cut costs without skimping on quality.
Here are a few tips for how to do just that:
Do your research
Before you start contacting caterers, take some time to do your homework. Read online reviews, look through portfolios and get recommendations from friends who have recently gotten married. This will help you narrow down your options so that you can focus your search on a few top-rated caterers.
Get multiple quotes
Once you've selected a few caterers to contact, get quotes from each of them, when requesting a quote, be as specific as possible about your vision for the food and drink at your wedding. The more information you can provide, the more accurate the quote will be.
Compare apples to apples
When comparing quotes from different caterers, it's important to make sure you're comparing apples to apples. That is, ensure that each quote is for the same quantity of food and drink, the same level of service, and the same type of event (e.g., buffet vs. plated meal).
Consider a less popular wedding date
One of the easiest ways to save money on your catering bill is to choose a less popular wedding date. Saturdays are typically the most expensive days to get married, so if you're flexible, consider holding your ceremony and reception on a Friday or Sunday instead. You may also be able to get a better deal by getting married during an off-peak time of year, such as winter or early spring.
Skip the alcohol
While an open bar is always a hit with guests, it can also add a significant amount to your catering bill. Consider serving only beer and wine or skipping alcohol altogether to cut costs. You could also offer a signature cocktail instead of a full bar.
Cut back on courses
If you're set on having a sit-down meal at your reception, one way to cut costs is to serve fewer courses. For example, you could eliminate the starter course or the dessert course with a three-course meal. Or, if you want to keep all three courses, consider serving a smaller portion size for each one.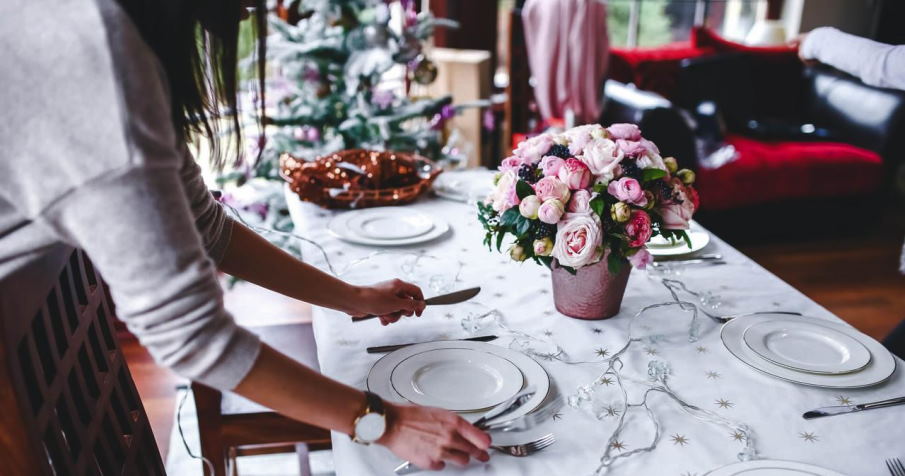 Serve buffet style
Buffet service is typically less expensive than plated service, so if you're looking to save money on your catering bill, this is an option to consider. Buffet service also has the added benefit of being more relaxed and casual, which may be a good fit for your wedding style.
Choose less expensive menu items
If you're set on having a sit-down meal or a buffet, there are still ways to save money by choosing less expensive menu items. For example, you could opt for chicken instead of steak or pasta instead of seafood. You can also ask your caterer to use seasonal and local ingredients to help keep costs down.
DIY some of the food
If you're looking to cut costs, you could DIY some of the food for your wedding. This is not an option for everyone, but if you have friends or family members who are good cooks, they may be willing to help out. Just be sure to factor in the cost of ingredients and rental equipment when you're budgeting for your DIY food.
Consider a food truck
Food trucks have become increasingly popular in recent years, and they can be a great option for couples looking to save money on their wedding catering. Food trucks typically offer a more casual dining experience, which can be perfect for a laid-back wedding. Plus, they typically charge less per person than traditional caterers.
Hire student caterers
If you're on a tight budget, you could hire student caterers to help with your wedding food. This is a great option for couples getting married on a college campus or near a culinary school. Just be sure to get references and check out the catering company's website before you make your final decision.
Ask about discounts
When you're requesting quotes from caterers, be sure to ask about any discounts that may be available. Some catering companies offer discounts for couples who book early or for weddings held during off-peak times of the year. Others may offer discounts for couples willing to forego alcohol at their reception.