Wedding season is in full swing, and if you're like most brides, you're probably busy planning every little detail of your big day. While there are many important aspects to think about, one thing that shouldn't be neglected is your makeup. A glamorous look can take your wedding to the next level, but it doesn't have to be complicated. Check out these tips for creating natural, smokey eyes that will make you look amazing on your big day!
Glamorous wedding makeup for a picture-perfect look
When you're planning your wedding makeup, there are a lot of things to consider. You want to make sure that your makeup is flattering and looks great in photos, but you also want it to be something that you feel comfortable wearing all day long. A good way to achieve this balance is to go for a natural or smokey eye makeup look.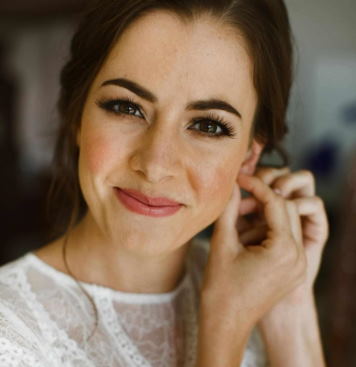 Natural makeup looks are perfect for weddings because they allow your own beauty to shine through. To get this look, apply a light eyeshadow all over your lid, up to the crease. Then, use a slightly darker shade on the outer half of your lid and blend it in towards the crease. Finish off by applying a highlighter just under your brow bone.
Apply a dark eyeshadow all over your lid for a smokey eye, and blend it outwards. Then, use a lighter shade in the middle of your lid and blend it into the darker shade. Finish off by applying a highlighter on your brow bone and inner corner of your eye.
Both of these looks are relatively simple to achieve and will give you a beautiful, glamorous makeup look that will last all day long. Remember to keep the rest of your makeup fairly natural, so your eyes are the show's star!
How to look glamorous on your wedding day: wedding makeup tips
Your wedding day is one of the most special days of your life. You want to look and feel your best, starting with your makeup. Here are some tips to help you create a glamorous look on your big day:
Choose a foundation that matches your skin tone perfectly. This will create a smooth, even canvas for the rest of your makeup.
Conceal any blemishes or imperfections with a concealer one shade lighter than your skin tone.
Use a neutral eyeshadow palette to create a soft, romantic look. Then, add some drama with false lashes or winged liner.
For a rosy glow, sweep a pink blush onto the apples of your cheeks.
Complete your look with glossy or classic red lipstick.
With these tips, you'll be sure to look and feel glamorous on your wedding day!