Are you a brunette bride searching for the perfect wedding hairstyle? You're in luck! We've gathered some gorgeous looks that will perfectly complement your dark hair color. Whether looking for something elegant and classic or romantic and whimsical, we've got you covered. So take a look and find your dream hairstyle today!
Hairstyles for brides with dark hair
You've probably spent months (if not years) dreaming about your wedding day. And now that it's finally here, you want everything to be perfect – especially your hair. But with so many different bridal hairstyle options, it can be tough to decide which one is right for you.
If you're a brunette bride-to-be, never fear! We've rounded up our favorite brunette wedding hairstyles to help you narrow down the choices and find the perfect look for your big day. So whether you're looking for something classic and elegant or modern and chic, we've got you covered.
The updo
There's a reason updos are a wedding day staple – they're timeless, elegant, and flattering on just about everyone. An updo is a way to go if you're looking for a classic bridal hairstyle that will never go out of style.
If you have long hair, there are endless options for how to style it. You can keep it sleek and smooth or add loose, romantic curls. You can also incorporate braids or other hair accessories to give your updo a unique twist.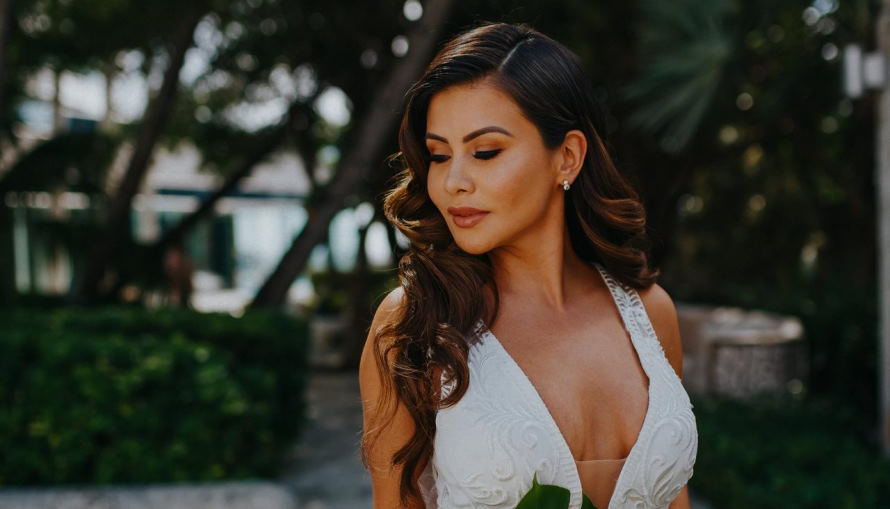 The half-up, half-down hairstyle
If you can't decide between an updo and wearing your hair, why not try a half-up, half-down style? This versatile look can be dressed up or down, depending on the rest of your wedding day aesthetic.
For a more formal take on the half-up, half-down hairstyle, try sweeping your hair back from your face and securing it with a pretty hair clip or barrette. Then, let the rest of your hair cascade down your back in soft waves or curls.
If you're going for a more casual vibe, pull a few face-framing pieces of hair back with a cute headband or clip and leave the rest to flow freely.
The low bun
The low bun is another updo that works well for just about any type of wedding. It's classic enough for a traditional ceremony but can also be dressed up with the right accessories for a more formal affair.
To style a low bun, start by gathering your hair at the nape of your neck and securing it with an elastic band. Then, twist your hair into a loose knot and tuck the ends underneath. You can leave a few face-framing pieces out to soften the look if you want.
The high ponytail
Looking for something a little different? A high ponytail is a fun and unexpected choice for a brunette bride. This style works especially well if you have long, straight hair – but can also be adapted to work with shorter, curlier locks.
To get the look, start by gathering your hair at the crown of your head and securing it with an elastic band. You can leave a few face-framing pieces out to frame your eyes if you want. Then, brush the rest of your hair and secure it in a high ponytail.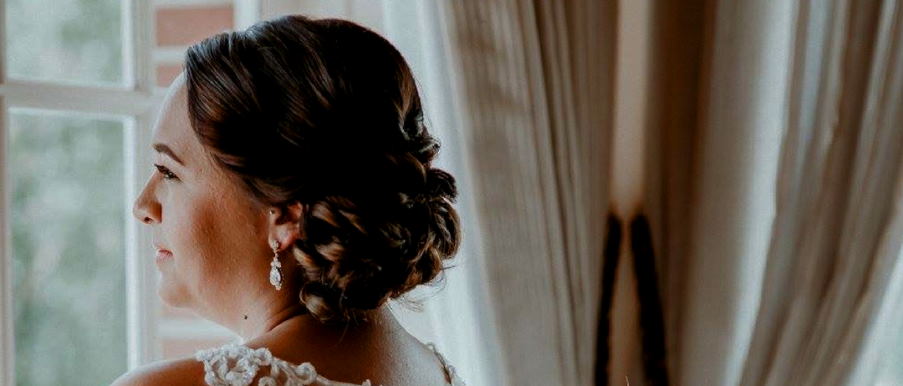 The bob
Not all bridal hairstyles have to be updos! If you have a shorter haircut, there are plenty of ways to style it for your wedding day. One option is to go for a classic bob. This chic style can be worn sleek and straight or with soft waves, depending on your preference.
If you want to add a little extra something to your bob, try accessorizing with a pretty headband or clip. You can tuck one side behind your ear for a more playful look.
No matter what type of hairstyle you're looking for, a brunette option is bound to be perfect for you. So take your time browsing through these different looks and find the one that makes you feel like the most beautiful bride in the world!
Wedding hairstyles ideas for modern brunette bride
There are many different wedding hairstyles for modern brunette brides to choose from. Whether you want a sleek and sophisticated updo or a romantic and whimsical style, there is a look to suit your taste.
One of the most popular trends for brunette brides is to go for a sleek and elegant updo. This can be achieved by simply pulling the hair back into a low ponytail or bun and adding some simple yet chic accessories. If you want something a little more dramatic, you could opt for an up-swept style with cascading curls or waves. Finally, try out a glamorous Hollywood-inspired updo complete with vintage waves or big bouncy curls for a truly show-stopping look.
If you prefer a more relaxed and romantic look, then loose curls or tousled waves are the perfect choices. This is a great option if you don't want to go for an updo, as it will still allow you to wear your hair down on your big day. To achieve this look, curl your hair into loose ringlets using large heated rollers and then leave them to cool before gently brushing them out. Of course, if you want a more polished finish, you can always use a curling iron to define your curls.
Why not try out a half-up, half-down style for something a little different? This is a great way to show off your beautiful long locks while keeping things simple. Pull half of your hair back into a ponytail or bun to achieve this look, and then leave the other half loose. You can then accessorize with some pretty flowers or even a sparkling headband.
Whatever style you choose, remember that your wedding hairstyle should always compliment your overall look. For example, if you are wearing a strapless gown, you will probably want to go for an updo, whereas if you have long flowing locks, a loose and tousled style would be more appropriate. Whatever you decide, make sure you feel comfortable and confident in your chosen hairstyle to enjoy your big day to the fullest!